You Won't Survive The Winter In 'Clanfolk'
3 min read
Clanfolk, the medieval Scottish colony sim inspired by Rimworld, has delivered its largest ever demo update in preparation for its Early Access launch this Spring. Its developer, MinMax Games, offers players fully revamped character graphics, the opportunity to meet neighbouring Clans, craft clothing, use new construction tools, build a custom 'Claner' and try fresh items to create the perfect Scottish homestead.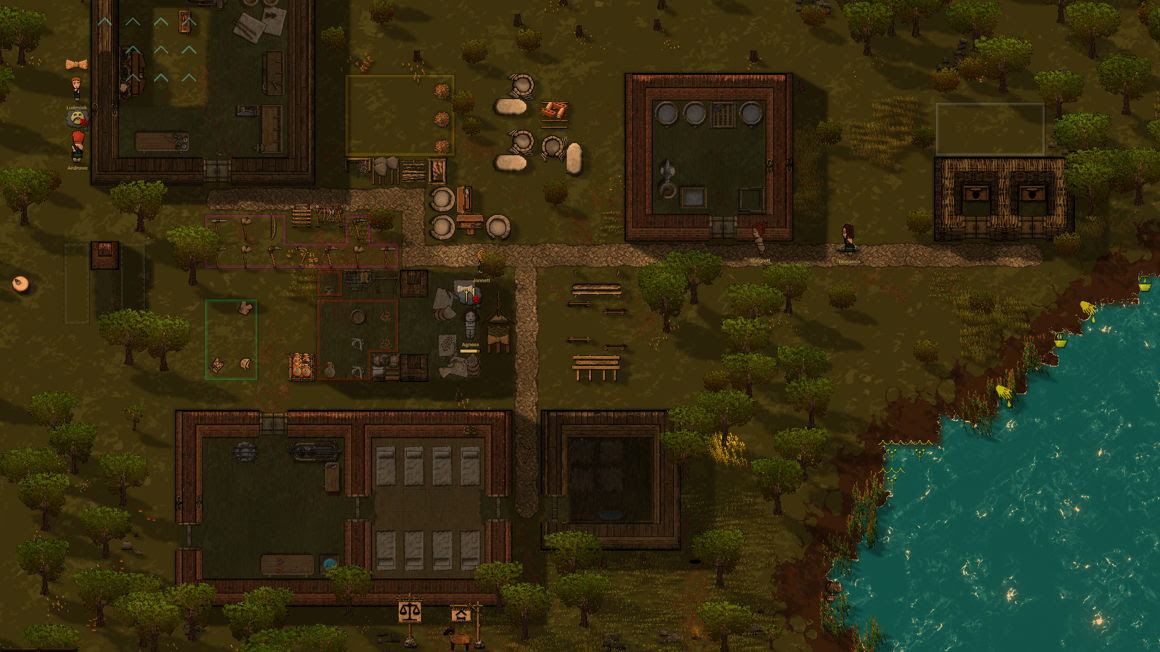 A key addition to Clanfolk's latest update are fresh map creation tools. With each procedurally generated map, players can now spend points to change the percentage of  mountains, lakes, forests, grassland, and wildlife. Points will need to be balanced, which will lead to some sliders being higher than others. A further feature is custom clan creation, that provides pre-set family tree scenarios and the opportunity to create one from the ground up, with each member having their own unique abilities that will develop over time.
This demo update is the culmination of five months of work, with the help of our dedicated Discord community. The demo has now accumulated over 400 days of continuous testing time, with some players having over 100 hours in the demo. I am so thankful for all their help, ideas, and history lessons as Clanfolk is far too complex for me to go it alone.

Players can now build their Clan their own way, in the setting they choose, and with Clan members that they can pick based on their personality quirks. Neighbor Clans now come to work, trade, and visit, creating a sense of a larger world outside the homestead.
Clan members will now also have unique traits thanks to the 'quirk' system. These original behavior traits can impact how each character lives their life in the colony. Being afraid of the dark means that bedrooms should be well lit to get better sleep or if a character has a higher metabolism, they'll eat more food but also work and move faster.
Clanfolk is intentionally challenging and is designed to test players as winter approaches, with food initially plentiful and the nights warm, before the seasons change and resources dwindle. This new update is designed to increase its depth and scope even further, allowing players greater control over their experience and how they manage their homestead.
Clanfolk enters early access later this Spring and players can wishlist the game and experience the hugely improved demo on Steam now.
Key Features
Get to know and care for your Clanfolk, across generations, from birth until their eventual death.
Develop strong relations with neighbouring Clans, meeting guests, workers, and traders.
Clear the land and build your homestead, exactly how you choose.
A complex hierarchy of needs system governs how your Clanfolk live their life in the community you plan for them.
Process resources and craft everything you need from the environment, using historically accurate methods.
Full world simulation including weather, seasons, warmth, freezing, and much more.  Each day is a little different.
About MinMax Games
Established in 2009 and based in Canada, MinMax Games is a two person company specializing in passion projects.Creators of Space Pirates and Zombies 1 & 2, as well as Golftopia, Clanfolk is their latest title that's soon to hit Early Access after four years of development.